Hi All!
I survived my first miniature fair and was lucky enough to sell some pieces as well 🙂 But the most important, the aboslut great thing about it I met some wonderful people and I bought some absolutely gorgeous miniatures! Here are they: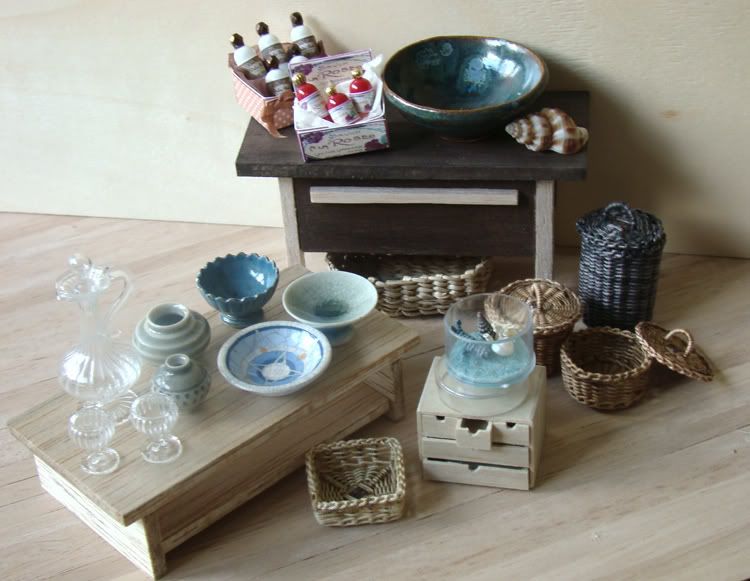 Please click on the image to enlarge it!
This are all the things I bought 🙂 the table and the sink I made myself (the blue bowl is from Greenlupa, a really gorgeous piece I won at a challenge)
I'm too tired this evening to show all the pieces in detail, shall do this tomorrow!
xx
Stephanie